What is the Business Arts Council?
The Long Center's Business Arts Council (BAC) is a collection of Austin businesses who believe that a strong creative sector is a vital component to a healthy, thriving city. Through connection and conversation, our BAC Members directly support programs that serve and propel Austin's iconic cultural arts.
Be Part of Something Bigger
The Business Arts Council opens up a world of possibilities, from entertaining to giving back, all right here in the heart of ATX. Here's how.
Creative Economy Insiders
BAC Members are the first to hear about what's next for Austin's creative & cultural activities, which means they're also the first to lend a supporting hand.
Austin Supports Austin
Through networking, conversation, and strengthened community connections, the BAC is just one way the Long Center is working towards the creation of a shared cultural experience for ALL of Austin.
Leading the Way
A great group for young professionals, we introduce the next generation of corporate philanthropists to the importance of creative cultivation and what can happen when business supports art.
VIP Access & Employee Engagement
Entertain clients and partners or connect your employees with BAC perks, including unique experiences that also support the artists that put Austin on the map.
Be on the inside track while supporting what Austin's known for – its bold, eclectic arts scene! With year-round networking events, exclusive invites, and other brand-boosting benefits, a BAC Membership supports the city's creative sector while providing in-the-know opportunities for employee and client engagement. Plus, you'll get unparalleled access to Austin's arts and entertainment industry. 
Platinum
Box Seats + Valet & Champagne

Comped Rental + Discounts
Premier
Box Seats + Valet & Champagne

Complimentary Space Rental
Small Business
Complimentary Memberships
Ready to join or have a question?
Reach out to our Director of Sales, Gina Dhaddey, at gdhaddey@thelongcenter.org
The BAC provides access to the arts for the Central Texas community, where AT&T employees and our customers live and work. BAC Membership strengthens our commitment to the performing arts, while establishing AT&T as a strong, community partner.
Being a Business Arts Council Member has given Google a seat at the table with other companies who care about the arts in Austin. Through our Membership, we've been able to deepen our employee engagement and recognition program with the incredible offerings that the Long Center provides!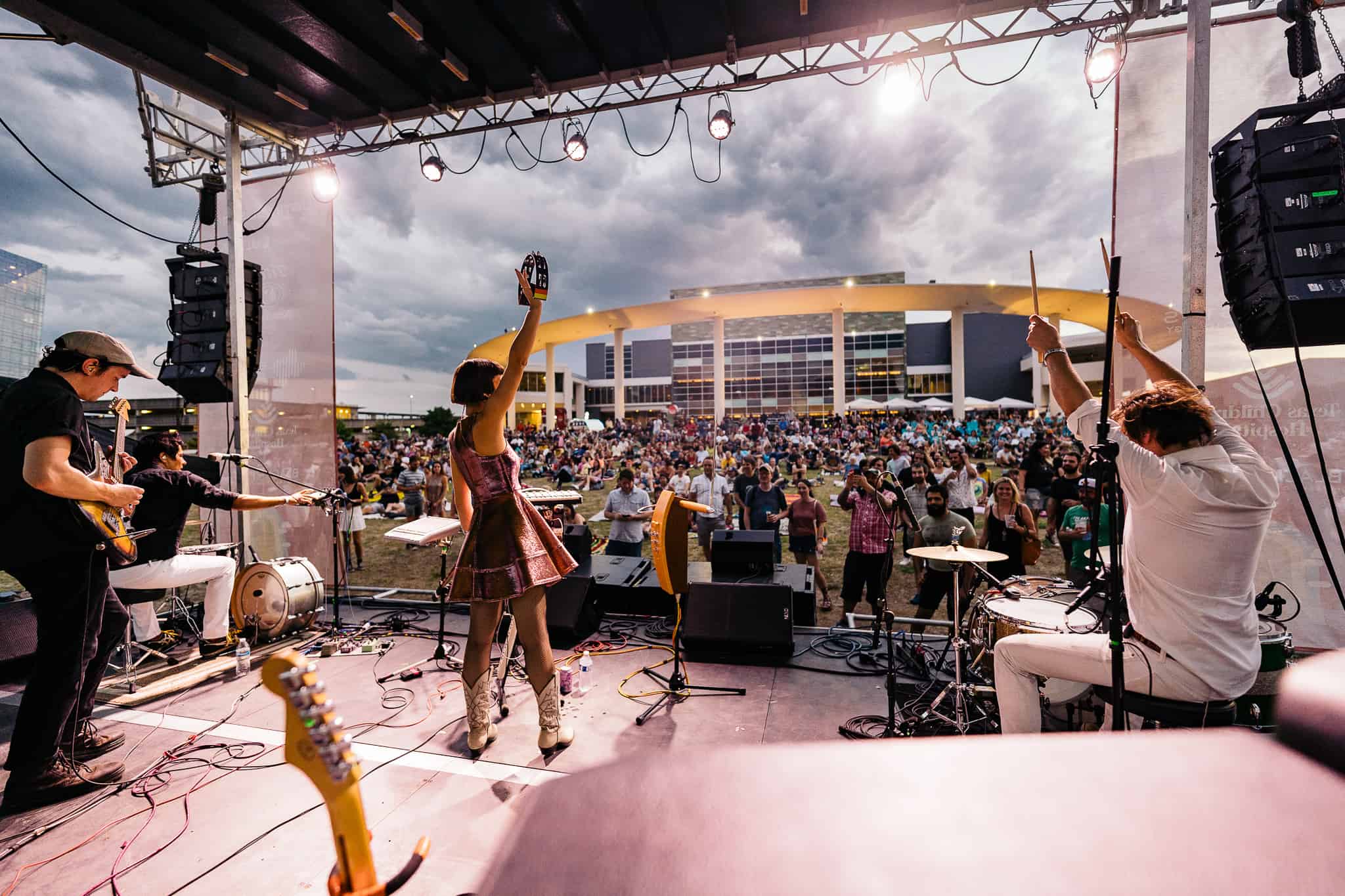 Free Music All Summer
Continuing Austin's favorite tradition — free local music! — The Drop-In not only provides can't-miss opportunities for  Austinites to catch a performance, but also showcases Austin's talent in every genre. This free series, in partnership with ACL Radio & Sonic Guild, is a place for our BAC Members to experience the VIP treatment while supporting Austin's homegrown talent.
Community Building
The Long Center hosts free events and welcomes hundreds of community partners and patrons into our spaces with rental discounts, program support, ticket distributions, and more.   Our BAC Members help us build community and create meaningful relationships, one connection at a time.
President's Happy Hour @ Google with President & CEO Cory Baker
Jan 18
Interested in attending? Let's chat!